Listen
Listen
Listen
DJADVERB.COM ALMOST READY!!!
5 tags
Listen
Listen
feel so good check it!!
12 tags
Watch
In Case you missed last nights show!! Wicked Mixes, Breaks, Hiphop and that Can Con we all love!!
Falling In love Tune Rosea - Adverb Studios
My new sounds:
Anonymous asked: what do u do ther than being a dj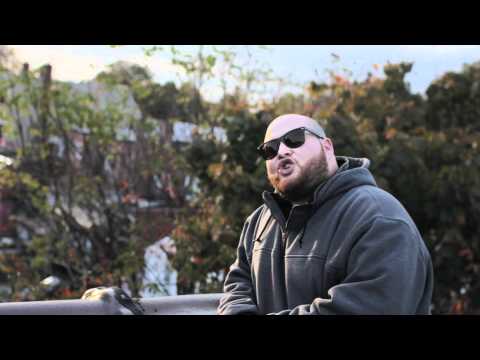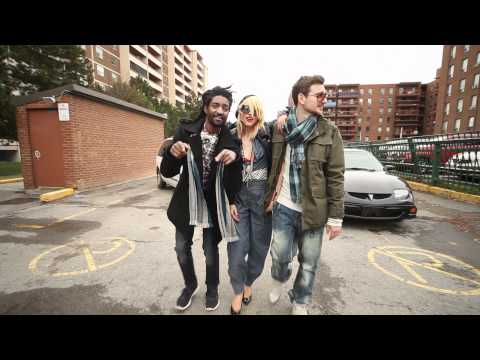 loved Sci Fi Science: Physics of the Impossible -... →
loved How I Met Your Mother - s6 | e8 - Natural... →
5 tags
DOOMSTARKS - DOOM & GHOSTFACE - VICTORY LAPS...
  PRE-ORDER FOR LIMITED EDITION PICTURE DISC / SERATO 12" From Stonesthrow.com IN THE STORE: DOOMSTARKS - DOOM & GHOSTFACE - VICTORY LAPS  Pre-order for limited edition Picture Disc / Serato tone 12". Expected ship date is mid-September. Label: Nature Sounds & Serato. Update: Sold Out. Check Fat Beats / Nature Sounds It was many years ago - 4, 5? - when DOOM was here in Los...
MADLIB MEDICINE SHOW #12: RAW MEDICINE - MADLIB...
  From StonesThrow.com IN THE STORE:MADLIB MEDICINE SHOW #12: RAW MEDICINE (MADLIB REMIXES) Pre-order available for September 27th release. Early shipping via Stones Throw. Announcing live Medicine Show dates in November & December. When Madlib launched the Madlib Medicine Show last year, the original idea was twelve releases, one a month, alternating between original works and mixtapes...
loved Game of Thrones - s1 | e9 - Baelor on Boxee →
6 tags
4 tags
eLZhi – ELmatic [Free Album]
source:okayplayer.com At long last, eLZhi's much delayed and highly anticipated free album, ELmatic, is here (via XXL). This tribute toNas' Illmatic was produced and played live by Will Sessions, and like the album it pays homage to, it only has one featured emcee (Royce da 5'9″). Enough talk, download the project after the jump.   »>Download 1. The Genesis 2. Detroit State of Mind...
3 tags
Video: Common Live Poetry Performance at the White...
source:okayplayer.com Our man Common's performance at Michelle Obama's poetry event last night was the ultimate rebuke to the critics and conservative pundits who attempted to make his invitation into a distraction from weightier matters. It was a good reminder for us too. Mostly it reminded us of the fact this brother doesn't need anyone to defend him–he is his own best advocate.
3 tags
MAYER HAWTHORNE - IMPRESSIONS (COVERS EP - FREE...
Mayer Hawthorne has been talking for a while about releasing a free collection of cover songs for the web, and today he did just that via his Twitter account.  The collection is called Impressions and the download link is below, followed by Mayer's track by track descriptions. DOWNLOAD: MAYER HAWTHORNE - IMPRESSIONS  1. Work To Do This one features my live band, The County: Quentin Joseph...
3 tags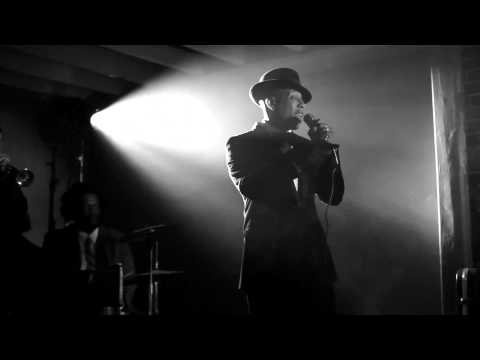 4 tags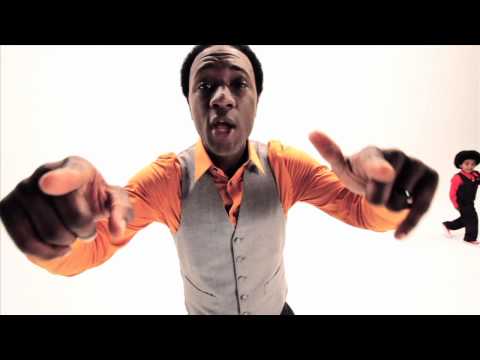 loved Smallville - s9 | e9 - Pandora on Boxee →
Jonestown 2: Jimmy Go Bye Bye, D-Sisive →
A free download of D-Sisive's Album This is a seriously dope album, my personal fav is If…. peep it FREEEE
Watch
My boy Mike put me on to this…….serious track!! Rex Arrow Films, Showoff Records & Brick Records Present… Reks 25th Hour Produced by DJ Premier Shot & Edited by Ian Wolfson Rex Arrow Films 2011
J.Period x The Roots x John Legend – Wake Up!...
source: www.okayplayer.com Late last year, we got word of a new project our man J.Period was working on, Wake Up! Radio. In honor of John Legend & The Roots' Grammy nominated album, Wake Up!, J & Truelements Music put together this remix compilation featuring Legend, The Roots Crew, Rakim, Common, Nneka, Q-Tip, Pete Rock & CL Smooth, K'Naan, and more. Black Thought hosts this epic...
1 tag
Video: Out Da Box TV – J-Live
For this week's Out Da Box TV interview, they sit down with accomplished lyricist/DJ, J-Live. J talks about his upcoming project, S.P.T.A. (pronounced spitta – Said Person of That Ability), his recently released EP, Undivided Attention, upcoming producer/DJ projects, and more.
Video: Raphael Saadiq "Good Man"
source: www.okayplayer.com Raphael Saadiq "GOOD MAN" from Isaiah Seret on Vimeo. With all the no good, cheating, double-crossing, I hate you so much right now type anti-man anthems, it's nice to hear Raphael Saadiq put something out there for all the men handlin' their responsibilities. Watch Saadiq's video for "Good Man" starring Chad Coleman (The Wire)and Yaya DaCosta (America's...
5 tags
TONY COOK - BACK TO REALITY
  TONY COOK - BACK TO REALITY  Exclusive 2LP Advance release / Worldwide release: Jan. 25, 2011 Stones Throw releases anthology of rare & unreleased 1982-1986 recordings from The J.B.'s drummer and creator of "the Granddaddy of all House Records" Upon its emergence in the early 1970s, disco was relatively harmless. It didn't cut itself, spit in your face, or try to split your skull open...
10 tags
STONES THROW PODCAST 64: STONES THROW 2011 MIXED...
SUBSCRIBE & DOWNLOAD FREE MP3 ON ITUNES: STONES THROW PODCAST 64: STONES THROW 2011  Peanut Butter Wolf with a 50-minute mix of current & upcoming Stones Throw Records for 2011.    Madvillain: Avalanche & Victory Lap Madlib: Two from Rock Konducta MED: Even Though & Play with You Dam-Funk feat. GT: Rest in Peace Dam-Funk: I Wanna Do Some Things Wit U Steve Arrington: Good Feeling...
Audio: Raekwon "Butter Knives"
Every winter is a Wu Winter for me, but this year should be something special. Ghost has a new album, Apollo Kids, coming soon, and as you see in the vid above, Raekwon's new LP, Shaolin Vs. Wu-Tang is set to drop in March. To really get y'all excited, yesterday Rae put out a song off the album, "Butter Knives." Don't let the name fool you, Rae's blade is still...
5 tags
Watch
Video: Exile "Population Control (Remixed by Samiyam, Dibiase & Free the Robots) Posted by shamz on Dec 08, 2010 Back in early '09 when Exile dropped his album, Radio, we premiered his directorial debut with the stop-motion video "We're All In Power." The video had Ex praising the omnipotent speakers that rule him. Today, we follow the storyline with the...
2 tags
Sene & J57 - eye don't dream... but i do [EP]
Courtesy of Brooklyn lyricist Sene and Brown Bag AllStars producer J57, we've got a nice surprise to start the day. OKP presents their collabo EP, eye don't dream… but i do - no leaks or built up hype, you get the full product today. This 5 track mini album is to serve as the prequel to their forthcoming album set to drop in 2011. In my eyes both of these dudes have really...
THIS IS DOOOOPPPEEE!!!
Holidays are fun when you do biz with The Giant Peach  
MF DOOM - HOE CAKES POSTER
  via www.stonesthrow.com IN THE STORE:MF DOOM - HOE CAKES POSTER 28x28 inchesAn exclusive here at the Stones Throw online ship — Jason Jagel's 2004 cover for Doom's "Hoe Cakes", printed at 28x28 inches (71x71 cm). This is our largest poster to date. At the request of Doom himself, San Francisco-based painter Jason Jagel and Stones Throw art director Jeff Jank created the...
MADLIB MEDICINE SHOW #11: LOW BUDGET HIGH FI MUSIC
  via www.stonesthrow.com IN THE STORE:MADLIB MEDICINE SHOW #11: LOW BUDGET HIGH FI MUSIC 28-track hip-hop album. Pre-order for 3LP and CD. Expected ship date: Mid-January 2011After a brief pause in the Medicine Show series, Madlib returns with a 28-track, full-length hip-hop album of collaborations with AG, Guilty Simpson, MED, Oh No, Strong Arm Steady and others.  Karriem Riggins pops in...